OK, I think I've got the location nailed down. It was tough because so much has changed, and a lot of the maps online aren't very good. But this one was the key.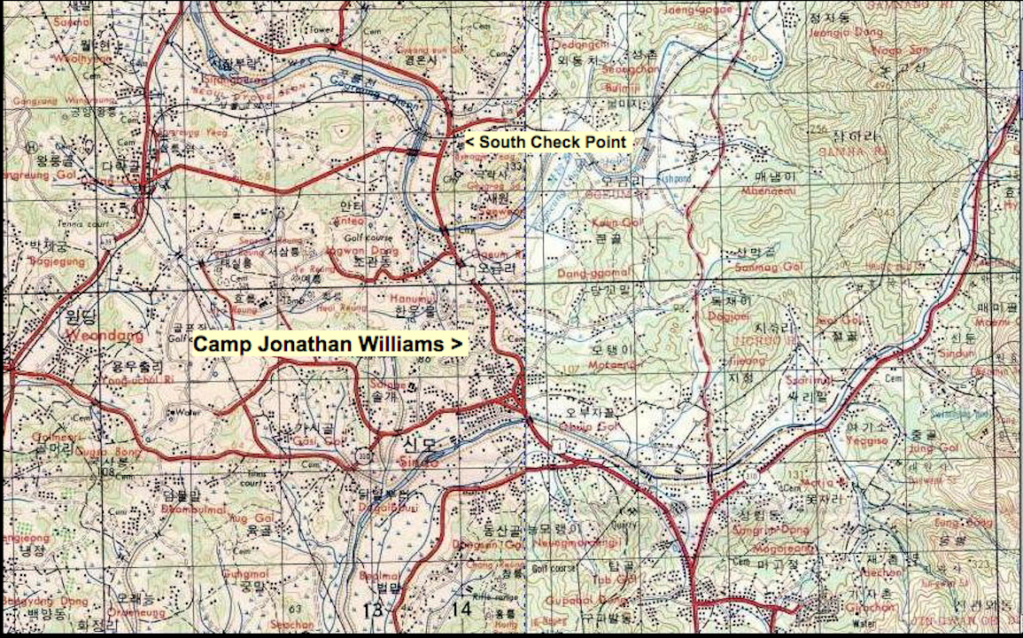 The natural features and the highway were the locating details here. Note the river bend south of the check point, and the other river bend south of CJW, and how the road makes a little jog to the west between the two river bends.
Using those features I was able to find the spot on Google maps. This shows the river bends and the jog west in the road. The SK Juyuso gas station is at the intersection where the south check point was.
This close-up satellite view shows the former camp west of that curve in the road. The old parade ground  is still there. The church and other buildings on the east side of the road are on the site of the old motor pool. North of the former camp are restaurants, coffee shops, towering apartment buildings, and a metro line. All of that was agricultural land when I was there.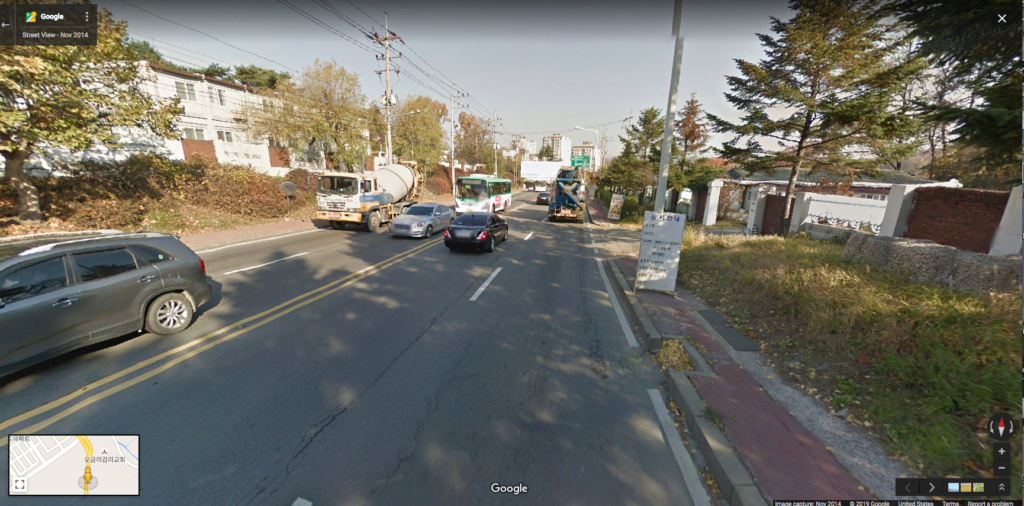 This modern view of the road is looking north, with the former camp on the left and the former motor pool on the right. My picture of the man with the ox cart was taken on this road just north of the motor pool. Since then the bend in the road and the hill shown in the picture have been excavated level, with the highway widened and straightened.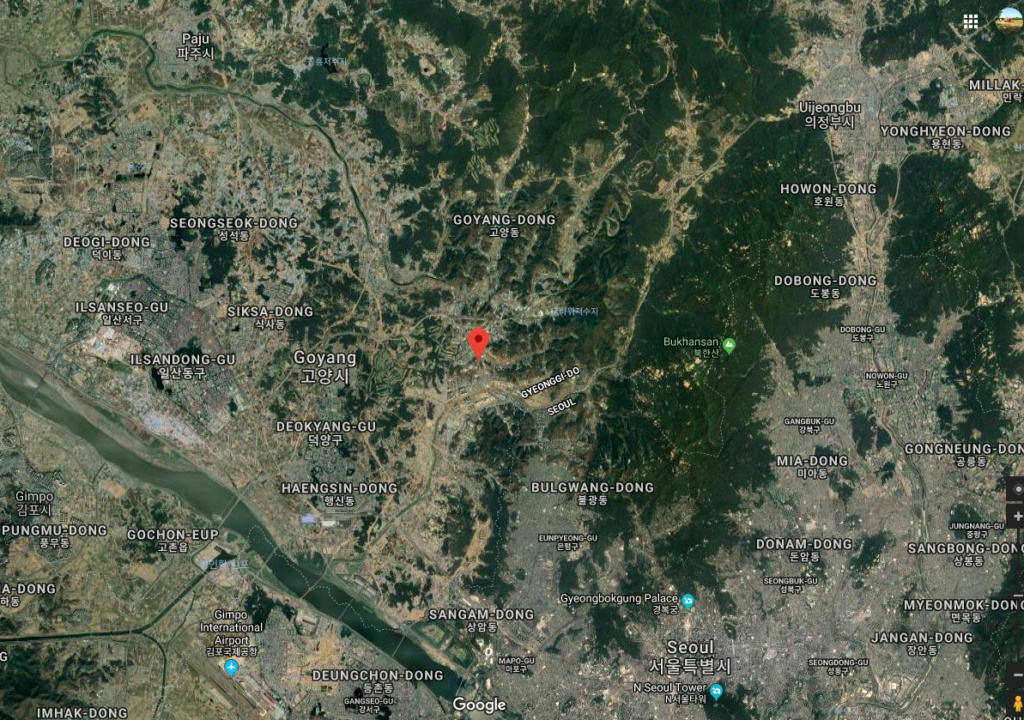 This wide satellite view shows Seoul at bottom right center, Kimpo Airport to the west, Bukhansan Peak in the national park north of Seoul, and Uijeongbu north of that. The red marker shows Camp Jonathan Williams in relation to all those places.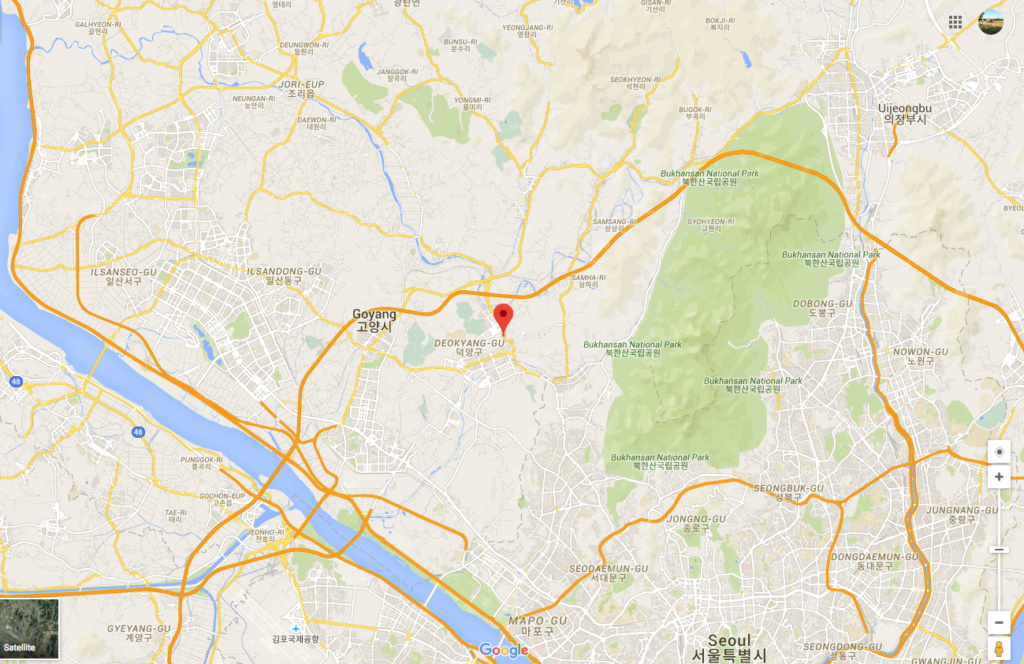 Here's the map version of the same view. With the satellite and maps I've tried to figure out where our old missile battery was, but so far no luck on that.